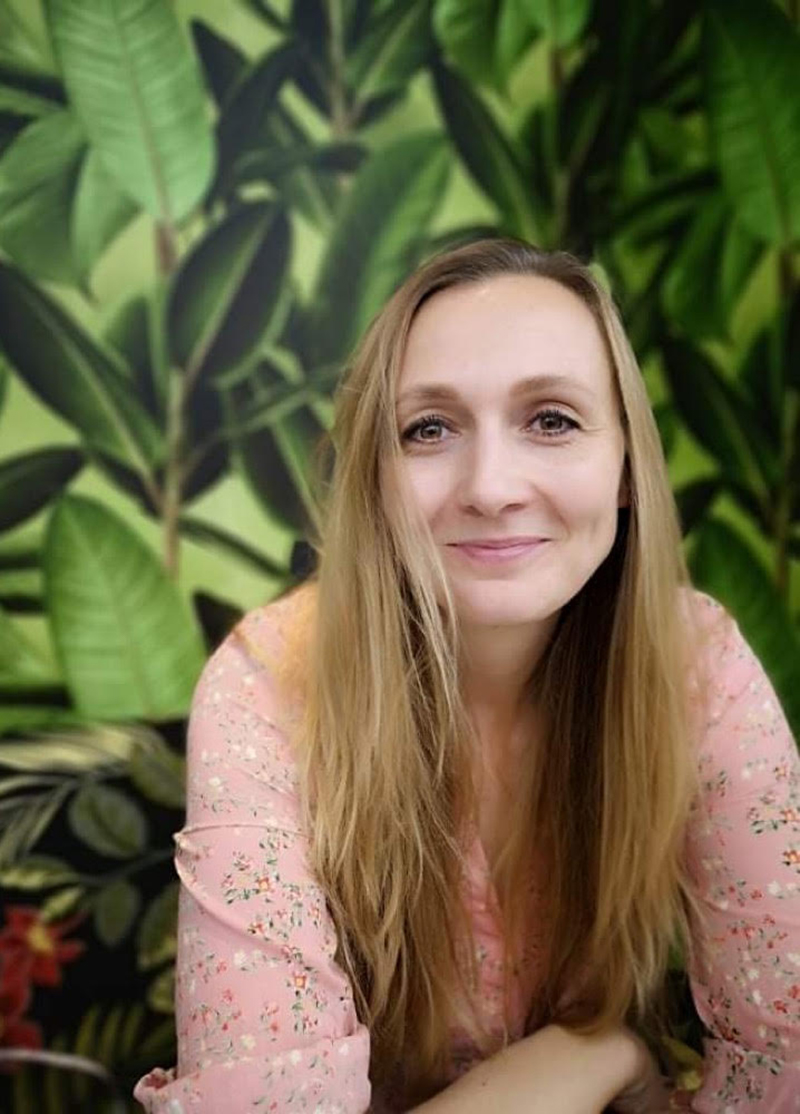 My personal profile
Before presenting my professional background, let me start with a couple of words about my character and personality. I am an energetic, adventuresome, highly empathic, open-minded and caring person who is open to new challenges in life. I love to try new things, networking and getting to know new people and different cultures to experience as much as I can in life. 
Meeting and getting to know people with a different mindset have always been a pleasure for me, as they show me a different perspective on life by telling me their personal stories and life-experiences. The knowledge gained through my interpersonal relationships, my personal interest in mindfulness and my insatiable desire to learn lead me to the field of coaching. My closest friend told me that I have always been a coach, I just haven't discovered the potential before till this point in my life. 
I have a long journey behind me; however, it wasn't always obvious for me what my true passion is, but finally everything fell into place. Therefore, I would like to help my clients to find their own path and guide them through the process.
My Story
My professional background
Continuing with my professional background, in the past decade, I worked as a full-time postdoctoral researcher in the field of biomedicine at the ELI-ALPS Research Institute (Szeged, Hungary), and at the University of Tulane (New Orleans, LA, USA). Alongside my research career, I worked as an assistant professor at the University of Szeged, Faculty of Medicine and worked as a project coordinator at the Department of Experimental Physics (Szeged, Hungary). 
One of my main interests has always been psychology, my main interest was to help children and young adults coming from a difficult family background. Although this had remained an interest ever since, my attention shifted towards science, and I earned a MSc degree in the field of Biology with a specialization of physiology and neurobiology at the University of Szeged. I considered my research work a way to help people by investigating different pathological processes, examining the acute and late consequences of different neuroinflammatory reactions, and to develop protective agents against inflammation-caused harmful effects.
In the past 15 years as a researcher and teacher, I have gained extensive experience in the academic field, experiencing its highs and lows, namely burn-out, changing jobs, conflicts between co-workers, fighting for appreciation and despite all these hindering factors, staying motivated and bearing a heavy workload while maintaining productivity.
My Story
How I Got Started
As a researcher, the reliability and proven results of a method is of the utmost importance. Keeping this in mind, I chose a certified business coach school with International Coach Federation (ICF) and Approved Coach Specific Training Hours (ACSTH) certifications. 
After I started to feel the power of coaching on myself, I certainly felt that this process could be beneficial for my colleagues working in the field of sciences, and that I would like to help them discover and experience the same. I am convinced that the Eureka moments during the coaching process can be life changing. Everyone can activate and utilize new methods of problem-solving while achieving the goals set during the coaching process (goals that may have not been clear at the beginning). I am a firm believer of this method as it can help you to become a better version of yourself and together we can get rid of the obstacles on the way to your success. 
In my personal opinion, everyone needs a coach in his or her life. Especially those professionals dealing with high pressure on an every-day basis at their workplace, such as health clinics, research centers, universities, pharmacological companies, multinational organizations or banks where, medical doctors, healthcare staff members, managers, researchers, group/division leaders, executives and their teams need and deserve to be well. If the employees and leaders are both mentally well and the personal and common goals are clearly set, they can be productive and efficient for the company.
I believe that we are capable of achieving much more than we allow ourselves to. My role is to identify and help you overcome these mind-blocking fears and beliefs. I believe in my clients' (sometimes hidden) potentials that only need to be brought to the surface and they need to start to believe in themselves. 
As a qualified coach, my main aim is to support people in discovering their full potential, inner power to lead a more productive, successful and well-balanced life both in their private and work life.
Diplomas, Certifications, Workshops
3-day Wholeness training (2022)

Resolving Grief training (2022)

Core Transformation training (2022)

Neuro-linguistic Programming (NLP) workshop (2021)

Qualified life and business coach (2020)

PhD in Theoretical Medicine (2013)

MSc in Biology, in Physiology and Neurophysiology (2009)
Memberships
International Coaching Federation – Global

International Coaching Federation – Switzerland Charter Chapter

International Coaching Federation – Hungary Charter Chapter
,,Coaching from Tünde has been for me a life-changing experience. It has changed the way I see my life and the world. Coaching taught me who I am and who I can be."
"Through Tünde`s questions, I was able to develop ideas myself as well as the next steps to solve the issues. I do warmly recommend her."
"Tünde is a real motivating person with a stunning charm and impressive knowledge and experience. Today, I feel more confident to embrace the challenges of tomorrow."
Tamas (38, software developer)
"Tünde is very professional and trustfully person with a long-term vision for her business. I am happy to continue working with Tünde."
Zoltan (45, entrepreneur)
"Working with Tünde has enabled me to shape and implement a set of personal objectives that have materially improved my performance as a young leader. She has helped me to clearly identify the areas on which to focus in order to bring the greatest benefit to my career development."
"Coach Tünde was the best thing I did for myself in a long time. Her approach and style are amazing, her questions struck the core of my issues and her guidance in addressing them was invaluable. The personal and professional way she coached me was something that really worked out for me achieving my goal."